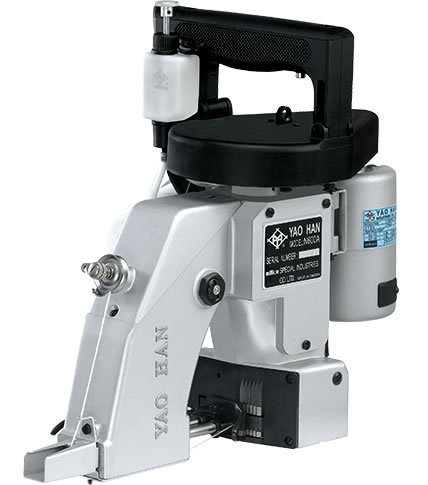 N600H Portable Bag Closer (Newlong NP-7A equivalent)
Description
The YaoHan N600H is the equivalent of the Newlong NP-7A portable bag closer and, in our opinion, the only Newlong copy machine worth recommending. This single thread, chain stitch portable bagging machine weighs in at about 6kg. It's lightweight, quiet, easy to use and reliable.
Specifications & Special Features
The N600His powered by a fully enclosed 240V motor that puts out between 1,500 and 1,750 rpm and is capable of sewing 250-250 bags per hour. The machine features a fully insulated plastic safety handle, a built-in lubricating system and a mechanical thread trimmer.
It's ideal for a range of industries including agriculture, food packing, and commercial and industrial uses. It can handle a range of bagging materials including kraft paper, cotton, hessian, jute, PP/PE woven cloth and others.
The N600H is available for online order now. We offer express delivery Australia-wide and can organise same-day dispatch for orders placed before 11am.
Starter Pack Available Now
As an added bonus, when you order the N600H, we'll give you a free starter pack, which includes:
2x 250g 6-ply white thread cones

2x spare needles

Accessories kit with oil bottle and tools

Full instruction and spare parts manual

Ongoing after-sales support and technical advice
We also stock a full range of spare parts, equipment and accessories and needles and thread boxes. We can handle all repairs, servicing and maintenance for all bag closing machine makes and models.
Contact Us
If you're not sure if the N600H is right for you or you want to find out more about the differences between the N600H and the NP-7A, contact us today on (03) 9464 3074. Our friendly team can run you through the machine's technical specs and help you decide if this is the right model for your business.
Brands We Service