Machine Servicing for your Bag Closer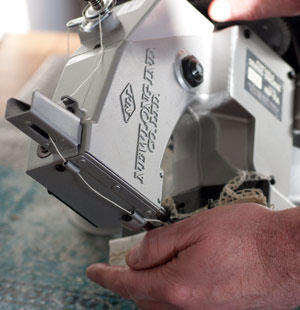 Kameo Ind provides a full Servicing Workshop for ALL types Portable Bag Closing Machines and Heavy Duty Bag Closing Machines including:
Newlong
YaoHan
Fischbein
Siruba
Union Special makes
We have extensive spare parts on site for timely repairs & maintenance.
Our fully qualified Mechanic can make timing adjustments or modifications to suit your bag type or simply provide a check-up / routine service to ensure tip-top performance of your machines.
Regular machine servicing increases the performance & longevity of your machines. It can also help to stop thread breakages, loss of production time & potentially costly breakdowns.
We recommend you have your portable and heavy duty machines maintained by our workshop every 12 months.
On-site repair of heavy duty sewing systems available by appointment.
Get your machine serviced
Contact us to book your machine in for servicing to make the most of your existing machine.
Contact Us
Brands We Service