Servicing your Bag Closing Machine
Service, Repairs & Spare Parts
Service, Repairs and Spare Parts are available for all types of Portable Bag Closing Machines, Heavy Duty and Auto Bag Closing Machines.
Our Workshop with qualified Sewing Machine Mechanic has extensive parts for Newlong, YaoHan, Fischbein, Union Special machines and others.
If you are looking for Spare Parts or would like to book your machine in for a Service or Repair, please call Kameo on (03) 9464 3074
More About Our Servicing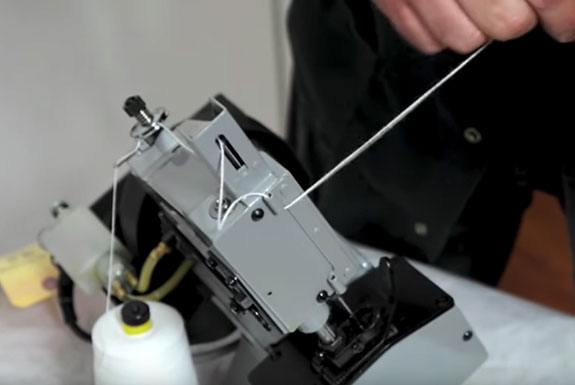 About Kameo
Kameo Ind. Pty. Ltd. is a leading supplier of Portable & Heavy Duty Bag Closing Machines, Bag Sewing Thread and extensive Spare Parts for all makes and models. We are proud to be a family owned & operated business supporting our customers in agrilcultural and commercial industries for over 40 years.
Delivery Australia wide.
More About Us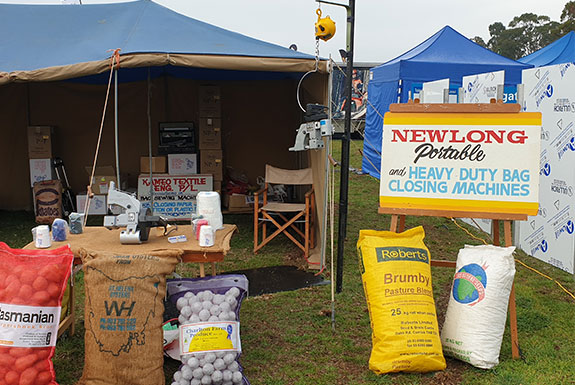 About Our Field Days
Come see us at the Field Days Marquee for On-Site Demonstrations of our Portable Bag Closing Machines, Spring Balance Units and Thread. We regularly exhibit at two Field Days throughout the year. The first is South East Field Day in Lucindale, South Australia (March). The other is Agfest Agricultural Field Days in Carrick, Tasmania (May).
About Our Field Days