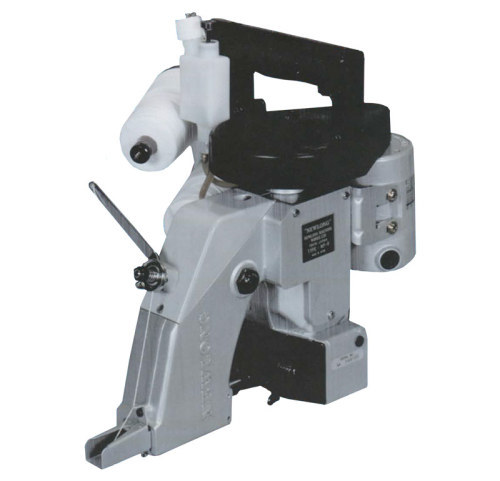 Newlong NP-8 Portable Bag Closing Machine
Description
Made in Japan, the Newlong NP-8 represents the gold standard in portable bag closing machines. Weighing in at just 6kg and featuring a fully insulated shock-resistant isolation handle, it's lightweight and easy to handle.
This single needle Newlong stitching machine uses a double thread chain stitch. It's specially designed for the tight closing of heavy jute and hessian bags, but is also suitable for PP/PE woven cloth and multi-wall paper bags.
Specifications & Special Features
The NP-8 features a fully enclosed 240V motor putting out 1,500 rpm to 1,600 rpm and comes standard with a fully sealed and automatic lubrication system and a half automatic thread cutter. The machine's robust design ensures a long working life with minimal maintenance requirements. Without a doubt, the NP-8 is one of the most reliable industrial portable bag closers on the market.
Express Service
The Newlong NP-8 Portable Bag Closing Machine is available for online order now. We offer express delivery Australia-wide for all products and equipment and can organise same-day dispatch for orders placed before 11am.
Free Starter Pack Available Now
As an added bonus, when you order the NP-8, we'll give you a free starter pack, which includes:
2x 250g 6-ply white thread cones

5x spare needles

Accessories kit with oil bottle and tools

Full instruction and spare parts manual

Ongoing after-sales support and technical advice
We also stock a full range of spare parts, accessories and needles and threads. Our team of mechanics can handle all repairs, servicing and maintenance for all bag closing machine makes and models including Union Special, Newlong, Fischbein and others.
Contact Us Today
If you're not sure if the NP-8 is right for you, give us a call today on (03) 9464 3074. Our friendly team can run you through the machine's technical specs and help you decide if this is the right model for your business.
Brands We Service