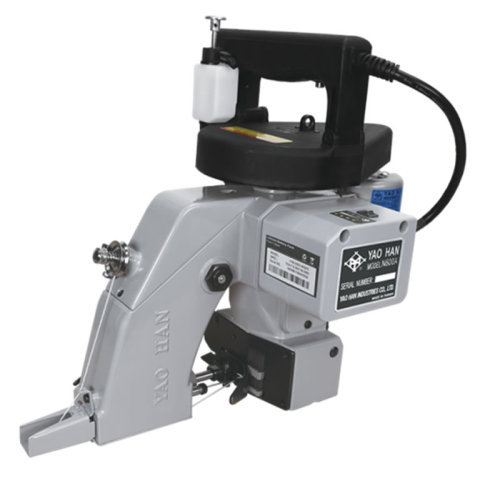 N600A-12V-BTN Portable Bag Closer
Description
The N600A-12V Model BTN, (Single thread) Portable Bag Closing Machine complete with Australian Plug and automatic oiling gives you portable reliability in the field.
Features;
Anti-explosion nano-polymeric battery.
Super storage battery capacity stitches 400 bags per charge.
Built-in protection circuit for preventing over charging or over discharging.
Built-in"Charge Stop"feature protects the battery from overheating.
Built-in ON/OFF switch keeps stitching safety.
Able to be mounted for better operation.
LED indicator for charging and power capacity.
Charging time 4~5 hours.
Easy to use - weighs approx. 6kg
Included Free with our compliments:
2 x 250g, 6 Ply cones – WHITE
5 x Spare Needles
Accessories Kit – includes Oil bottle, assorted useful tools.
Full Instruction/Spare Parts Manual
Full after sales Support and Technical advise. All Spare parts, Thread, Needles, Oil and Servicing of machines available.
Delivery Australia Wide.
Brands We Service