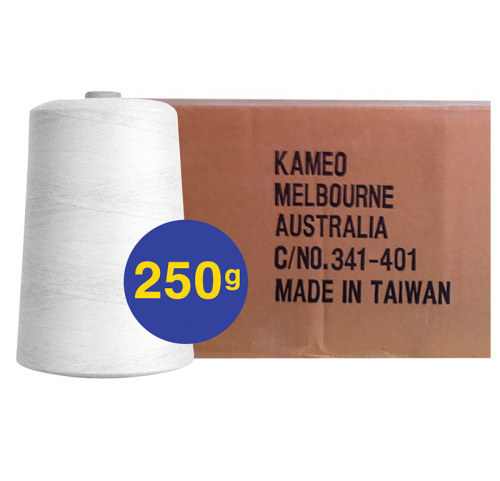 250g Cones (6ply) - White
BY THE BOX (60 cones)
Description
Strong and durable 250g, 6 Ply, polyester sewing thread for use with ALL types of Portable Bag Closing Machines.
Our quality thread has been specifically made according to Kameo's high standards with correct twist and tensile strength formulation.
All our thread comes with FOOD-GRADE mineral oil lubrication added in the manufacturing process to make top quality, soft and pliable thread, preventing fluffing and fraying at the needle eye.
Good quality thread = less thread breakage and less production downtime.
Delivery Australia Wide
Brands We Service