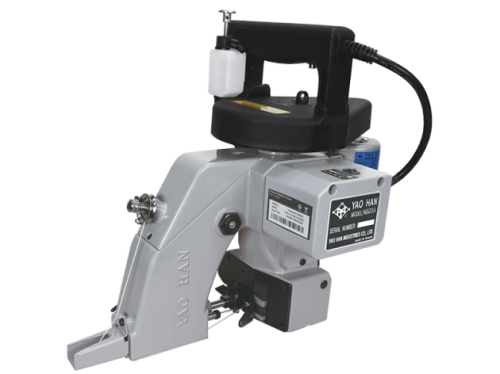 Newlong NP-7A - 12V Portable Bag Closing Machine
Description
The Newlong Model NP-7A, 12V model (single thread) Portable Bag Closing Machine complete with fully enclosed 12 volt YaoHan Rechargable Battery, Australian Plug and automatic oiling.
Get all the benefits of the 'Gold Standard NP-7A' machine - fully Japanese made with the convenience of 12 V portability. (YaoHan machine pictured)
Anti-explosion nano-polymeric battery.
Super storage capacity stitches 400 bags per charge.
Built-in protection circuit for preventing over charging or over discharging.
Built-in"Charge Stop"feature protects the battery from overheating.
Built-in ON/OFF switch keeps stitching safety.
Able to be mounted for better operation.
LED indicator for charging and power capacity.
Charging time 4~5 hours.
Easy to use – weighs approx. 6kg
Included Free with our compliments:
2 x 250g, 6 Ply cones – WHITE
5 x Spare Needles
Accessories Kit – includes Oil bottle, assorted useful tools.
Full Instruction/Spare Parts Manual
Full after sales Support and Technical advise. All Spare parts, Thread, Needles, Oil and Servicing of machines available.
Delivery Australia Wide.
Additional Information
Machine Weight:
7.5kg
Dimensions (cm):
37 × 28 × 40
Brands We Service