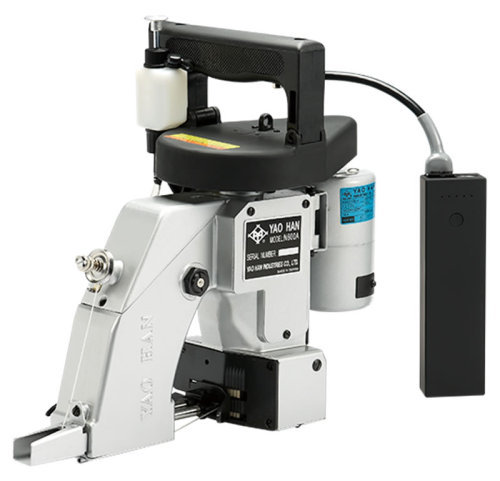 N600A-12V-BT Portable Bag Closer with Battery
Description
The N600A - 12V, (Single thread) Portable Bag Closing Machine complete with Australian Plug and automatic oiling gives you portable reliability in the field.
Features;
High capacity portable powerbank for sewing 250 bags continuously.
LED Battery with bright illuminated function.
Suitable for situation without any electric power supply.
Supplying 12V power stability with LED indicator.
Battery charging user-friendly by mobile charger.
Lithium polymer electric core of explosion-proof & nano-sized.
Easy to use – weighs approx. 6kg
Included Free with our compliments:
2 x 250g, 6 Ply cones – WHITE
5 x Spare Needles
Accessories Kit – includes Oil bottle, assorted useful tools.
Full Instruction/Spare Parts Manual
Full after sales Support and Technical advise. All Spare parts, Thread, Needles, Oil and Servicing of machines available.
Delivery Australia Wide.
Brands We Service